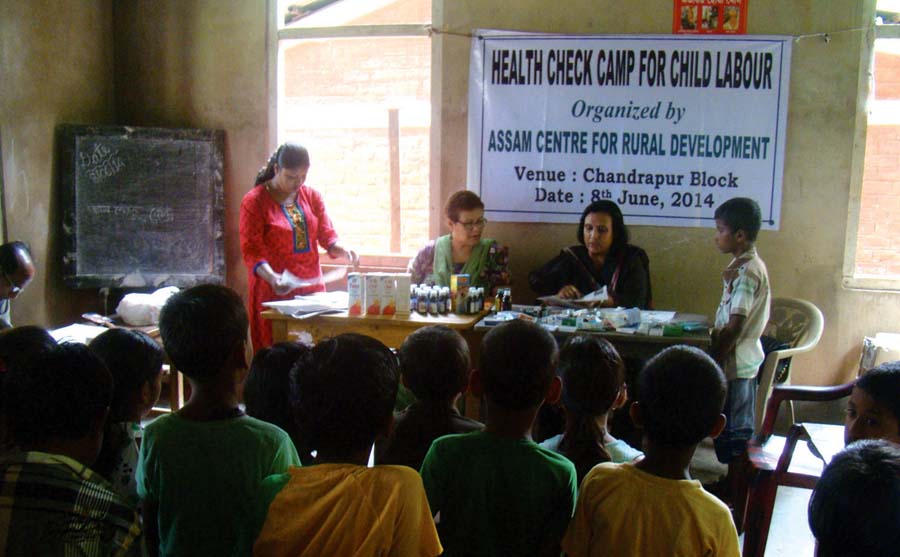 Child Labour
Non-Formal Schools for Child Labour

Special schools for child labour namely Gyan Setu Kendra has been operational since 2008 at Chandrapur Development Block, Kamrup District, under the National Child Labour Project. A total of 200 students were enrolled in these schools in the initial years with an average of 50 students per school. Till date, over 150 children have enrolled in other formal schools with ACRD's help.

Four health check-up camps were organised for the students of these special schools during the year. Students were also taken for an outing to the state zoo and Kalakshetra as part of their educational excursion. 
The students of Taltola Kalitakuchi and Chandrapur Singimari Gyansetu Kendra observed Independence Day, Republic Day and Saraswati Puja during this year. The community members took active part in observing these events.

It should be mentioned that seeing the number of children working as child labourers enrol in the non-formal schools, villagers have been motivated and inspired to send their own children to the school and the number of child labourers have come down in the village by 75 %.