about us
ACRD came into existence out of the feeling for a need of an organisation that would work for the justice and empowerment of downtrodden tribal people in Assam. The ground realities of poverty, illiteracy, unemployment, and a sense of alienation and frustration among the younger generation forcing them to resort to militant activities etc. brought together a group of like- minded people, who thought that voluntary organisations have a vital role to play in bringing about socio-economic development of the neglected rural people. They wanted to instil confidence in them by improving their living conditions.

Assam Centre for Rural Development (ACRD) was born in 1995 as a registered non-government organisation. Late Dr Lily Mazinder Baruah, a renowned social activist of the North Eastern region and youngest daughter of Bharat Ratna Lokapriya Gopinath Bordoloi, first Chief Minister of Assam played a key role in giving birth to ACRD.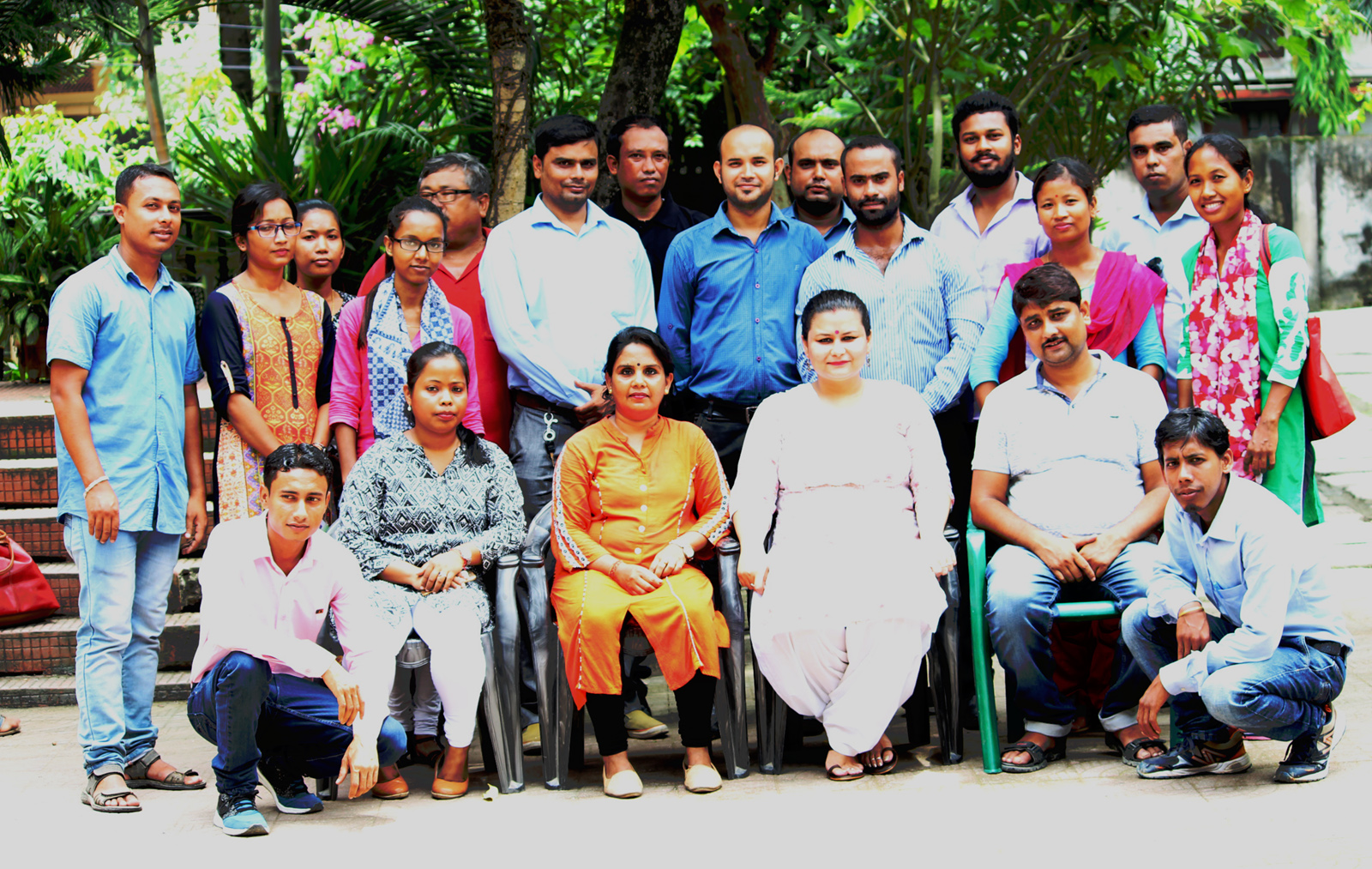 Infrastructure and assets of ACRD:
A Vocational Training Centre (VTC) - Livelihood Intervention for Local Youth (LILY) was set up at Behenapara village in Amranga, Barihat of Kamrup district in 2010. The training centre was started to provide local youths in the community, the opportunity to equip themselves with vocational skills that will enable them to earn a livelihood.

Vocational courses on beauty and hair dressing, training on wood work and wooden furniture are given at the centre. Tailoring and electrical repairing classes are also held on a regular basis. The centre has a training facility for more than 100 local youths, who are imparted training on wood work, jute products, beauty courses, tailoring etc.

A Rehabilitation home – Navajeevan for the victims of trafficking has been set up in Sikarhati village of Barihat, Kamrup district. Girls rescued from various places are given shelter and training on handloom, tailoring, beauty courses and handicraft as part of the rehabilitation process. More than 100 trafficked girls have been trained in the centre till date.

Under the Mobile Dispensary project, ACRD has an ambulance for the purpose of conducting regular health camps in its project areas. A Mahindra Xylo is also at the disposal of ACRD which is used for frequent field visits. ACRD is in the process of developing a farm comprising of medicinal and valuable plants in the next two-three years.